Prospective Future Abroad: Socialization of Integrated Service and Protection for Indonesian Migrant Workers
13 Feb 2023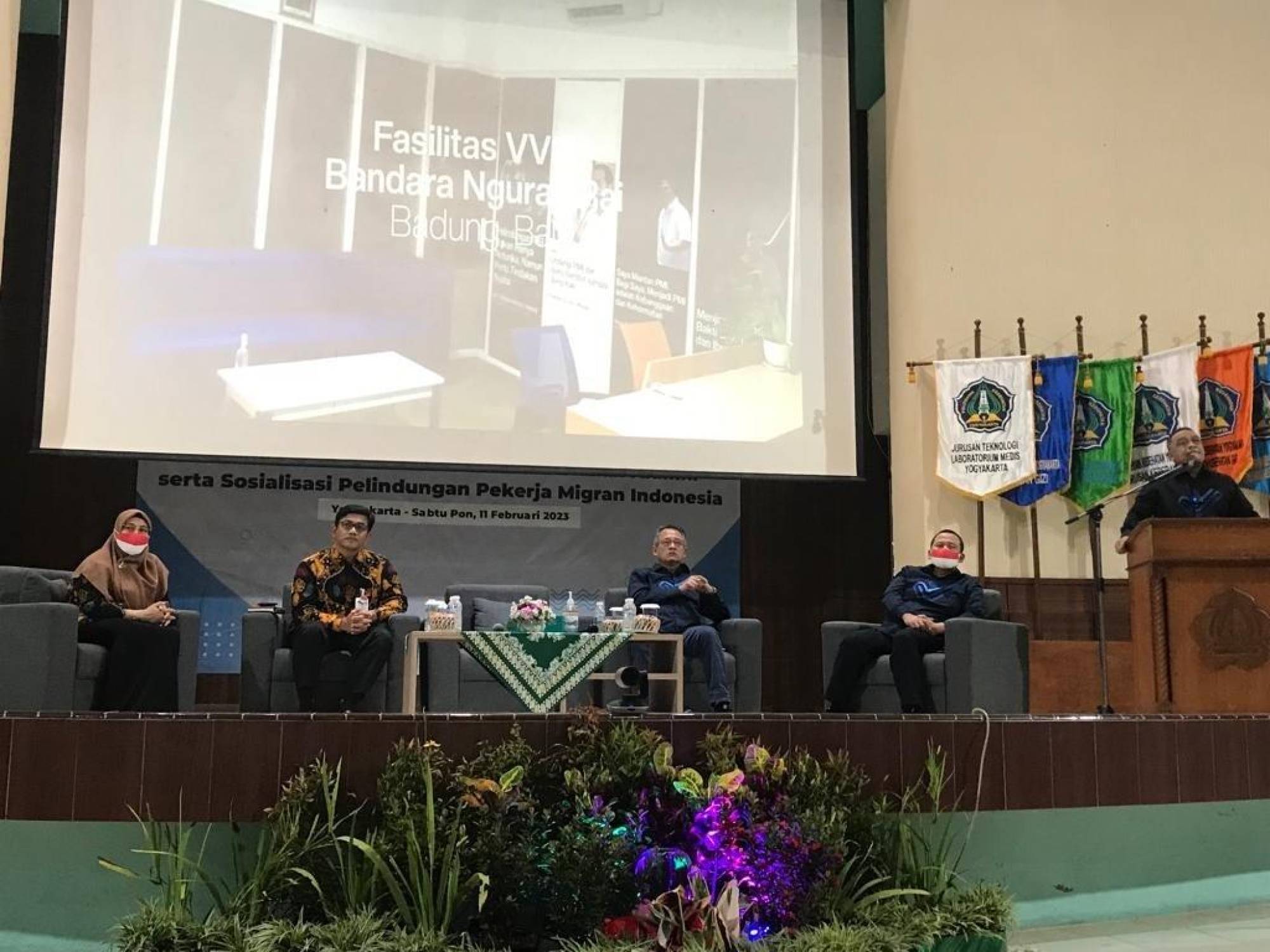 On Saturday, February 11, 2023, Polkesyo in a collaboration with the Indonesian Migrant Worker Protection Agency (BP2MI) held a public lecture, provision of prospective graduates, and socialization of Indonesian migrant workers. BP2MI is a non-ministerial government agency that has the task of implementing policies in the framework of integrated service and protection for Indonesian migrant workers. Migrant workers are defined as Indonesian citizens who work abroad for a certain period of time based on a work agreement through the Indonesian migrant worker placement procedure.
Mr. Beni Rhamdani, the Head of BP2MI, stated that Indonesian migrant workers are the ambassadors of the nation and that they carry the dignity of the country as well as contribute to the considerable amount of income for the country. He emphasized the needs for the students of Polkesyo who wanted to work abroad, to follow legal path so that the government can provide assistance, provision, training, and protection for them.
In the interview session, the Director of Polkesyo warmly welcomed the socialization from BP2MI. He emphasized that such an event is needed so that the students' mindset and opinion towards becoming migrant workers would be even more positive knowing the attention and care given to them by the government.
This event was attended by approximately 200 final-year students of Polkesyo, representing all study programs. The Director of Polkesyo, along with the Deputy Director for Student Affairs, the Heads of the study programs, were present in welcoming the Head and officials of BP2MI. According to the Director, Polkesyo will continue to strive to equip students with competence and professionalism so that they will be able to compete at the global level. This year, through the selection of new student admissions, Polkesyo is to open an international class for the Bachelor of Applied Nursing study program. It is hoped, he added, that Polkesyo can contribute to fulfilling Indonesian health migrant workers.